For nearly forty years, Dr. Yip has been promoting instrumental playing to his choristers. Instrumental training significantly strengthens a singer's musicianship, while the ability to sing beautifully enhances the musicality and expressivity of an instrumental player. When musicians perform as a group, they inspire each other, as well as learn to co-operate and respect one another in order to give successful performances.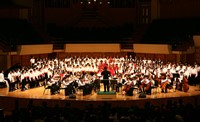 YCCPAC offers different instrumental courses. Please contact our divisions for details.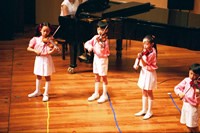 Training and Performances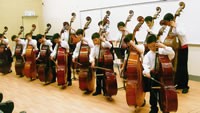 In 1988, YCCPAC started offering group violin lessons for four to five-year-olds providing them with a proper and nurturing learning environment. Group classes are supplemented by individual lessons to achieve the best results. Rudimentary training goes from Gr. 1 through 8.  Past Gr.8, promising students get promoted to Performance Class. Those who are interested in joining the Symphony Orchestra will need to go through an audition. Approved by the music director of YCCPAC, exemplary students of exceptional standards will be chosen by their teachers to give solo recitals.  The repertoire and level of performance of these players are comparable to music majors at the college level and beyond.  Upon completion of the recital, a graduation diploma will be issued to the student.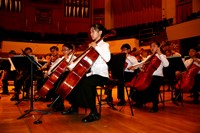 Since we strongly believe that practice makes perfect, all members are required to participate in live performances.
Concerts are divided into 3 categories:
Instrumental Workshop Concert Series
Talents' Strings Concert Series
Solo Recital
(Students might have opportunities to participate in other concerts organized by YCC or HKCSO.)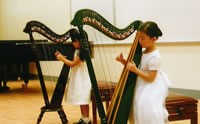 Many outstanding instrumentalists are members of the YCC Overseas Concert Choir and its instrumental soloists.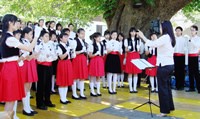 Dr. Yip has made numerous arrangements over the years replacing the strings section with voice or writing violin descants to accompany choral pieces. His creative works are a delight to audience around the world.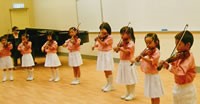 Achievements of Yip's Instrumentalists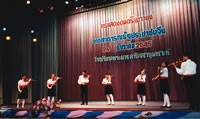 Violin classes are the most established and accomplished among others. Since 1988, Dr. Yip has appointed two formidable professors, Prof. Lin Yao Jiwho chairs the Violin Department at the Central Conservatory of Music in Beijing and judges for numerous international violin competitions, and Prof. Zheng Shi Shengwho leads the Strings Department at the Shanghai Conservatory of Music.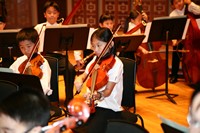 There are about 700 members in the strings division currently. In the last 20 years, it has raised countless accomplished students many of those receiving Grade 8 Performance Certificates from the Royal Schools of Music within merely 5 years' studies.  Every year at professional diploma examinations such as Diploma ABRSM, LRSM, ATCL, LTCL and FTCL, many of our students obtain distinctions. Receiving FTCL certifications and giving solo recitals (performing at professional levels comparable to conservatory or university graduates) at age 16 is definitely a true achievement. Yip's quality teaching and students' hard work ensure such results.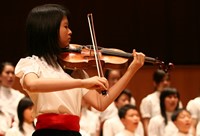 At the Hong Kong Schools Music Festivals, our students excel in all divisions winning many first places and scholarships such as the Sandra West Scholarship and the Commercial Radio Instrumental Studies Scholarship.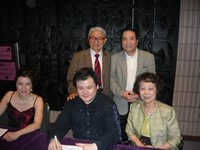 Prof. Lin Yao-ji (back right) made a special trip to Hong Kong to attend the recital of his long-time student, Mr. Li Chuan-yun (front center). The world-renowned violinist Li was a former member of the Yip's Children's Choir from 1987 to 1996.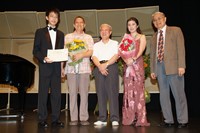 Prof. Zheng Shi-sheng (middle) at John Lam's Recital.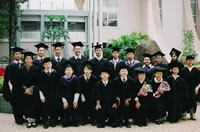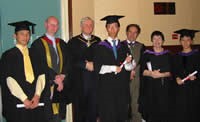 Yip's instrumentalists attended the graduation ceremony of Trinity College held at the Hong Kong Baptist University